Lessons Learned from Democratization (State-building) efforts in Afghanistan: the divide between urban-rural politics
Thursday, October 13
12:30 p.m. – 1:45 p.m.
Alumni House Conference Room
(Hybrid via Zoom)
Lunch will be served
Open to the public

Abstract:
The progressive state-building process aiming to achieve a stable democracy failed in Afghanistan as the Republic was collapsed in a matter of weeks in the summer of 2021 by a hardline insurgent group. Afghanistan is widely considered difficult to govern by a modern state. However, this paper suggests that the key to success in Afghanistan is by a greater understanding and valuation of the diversity of rural society. Afghanistan's 2021 political crisis that resulted in the rapid collapse of the entire system has proven once again that rural Afghanistan – which is at the epicenter of the nation's most serious challenges – has been misunderstood and oftentimes dismissed. The present study's main topic is the disenfranchisement of citizens in the democratic process as a result of a flawed constitutional structure.
It provides an overview of
twenty years of the international community's costly engagement in Afghanistan to foster democracy and establish a legitimate state and highlights its implications on the rural-urban divide.
This study argues that centralization misguides the process of state-building, making rural societies difficult to govern, and marginalizes rural populations from the benefits of modern society.
About Mustafa Saqib: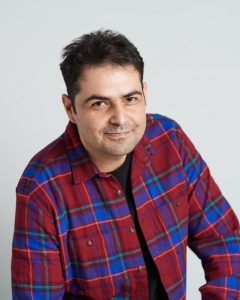 Mustafa Saqib is a Visiting Research Scholar at Rutgers University in Camden supported by the IIE Scholar Rescue Fund, and a law lecturer at Herat University Afghanistan. He is pursuing his Ph.D. at Marmara University in Istanbul, Turkey, focused on comparing local government and elections of Turkey and Afghanistan. Before starting his Master of Law degree at the University of Washington Seattle, he pioneered legal clinical education in Afghanistan in 2013. Mr. Saqib has served in the implementation of several legal projects related to the Rule of Law and Human Rights Center and Alternative Dispute Resolution Center at Herat U. His research interests include constitutional law, human rights, elections and local governance (Marmara Journal), contemporary legal systems & comparative law. He is currently writing about lessons learned from the Afghanistan peace process.