Dr. Katrin B. Anacker, Associate Professor at George Mason's School of Policy, Government, and International Affairs will discuss her newly released book: 
"The New American Suburb: Poverty, Race, and the Economic Crisis" 
Friday, May 1, 2015 12:15pm – 1:30pm
Private Dining Room, Campus Center
Lunch will be served 
This event is also a book-signing event where books will be available for purchase and the author's signature.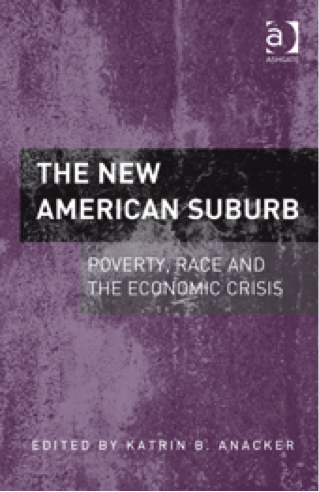 The majority of Americans live in suburbs and until about a decade or so ago, most suburbs had been assumed to be non-Hispanic White, affluent, and without problems. However, recent data have shown that there are changing trends among U.S. suburbs. This presentation provides timely analyses of current suburban issues by utilizing recently published data from the 2010 Census and American Community Survey to address key themes including suburban poverty; racial and ethnic change and suburban decline; suburban foreclosures; and suburban policy.