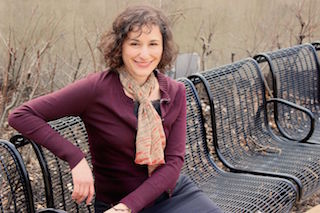 Lauren J. Silver is Assistant Professor of Childhood Studies at Rutgers University in Camden, NJ. She is a critical ethnographer whose work lies at the intersection of the sociology and anthropology of youth, feminist methodologies, and analyses of urban systems.
 Based on her practice and two years of ethnography, "System Kids" considers the daily lives of adolescent mothers as they negotiate an urban child welfare system to meet the needs of their children and themselves. The work demonstrates how institutional "silos" construct the lives of youth as disconnected, reinforcing unforgiving policies and imposing demands on young women the system was intended to help. 
Dr. Silver will give a CURE seminar talk / book signing on Friday, April 3.  Books will be available for purchase.  More details to follow.