Friday, December 4, 2015
12:15pm – 1:30pm
Faculty Lounge, 3rd Floor Armitage Hall
Lunch will be served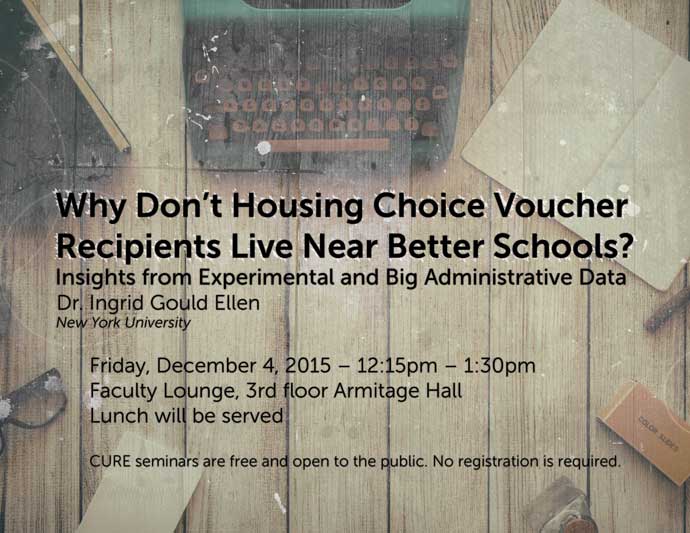 "Why Don't Housing Choice Voucher Recipients Live Near Better Schools?  Insights from Experimental and Big Administrative Data"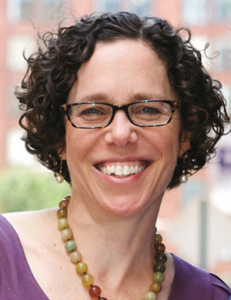 Housing choice vouchers provide low-income households with additional income to spend on rental housing in the private market.  The assistance vouchers provide is substantial, offering the potential to dramatically expand the neighborhoods — and associated public schools — that low-income households can reach.  However, existing research on the program suggests that housing choice voucher holders do not seem to spend the additional income provided by the voucher to reach better schools.  We point out that many households have little incentive to move to areas with better schools because either they have no children or their children are older and the costs of disrupting their education to move them to a new school would be high.  Using a combination of experimental and large scale administrative datasets, we show that the families for whom schools are most critical do appear to use vouchers to move towards higher-performing schools. Specifically, we find evidence that households whose oldest child meets the eligibility cut-off for kindergarten are more likely to move to higher-performing schools when they live in metropolitan areas that have softer rental housing markets (as proxied by higher vacancy rates), a greater share of affordable rental units located near high-performing schools, and neighborhoods with higher performing schools within a moderate distance.
~~~~~~~~~~~~~~~~~~~~~~~~~~~~~~~~~~~~~~~~~~~~~~~~~~~~~~~~
CURE seminars are free and open to the public.  No registration is required. 
Visitor Parking
Parking in Rutgers–Camden lots is by permit only. Visitors to Rutgers–Camden should obtain atemporary permit to park in a lot from 8 a.m. Mondays through 5 p.m. Fridays.? Contact Parking and Transportation for more information.?
Parking and Transportation
(within the Rutgers University Police Department)?
409 North Fourth Street?
856-225-6137
?Please visit these sites for directions to campus and to view a campus map