Please join us for our next seminar:
"Biases in Teachers' Expectations"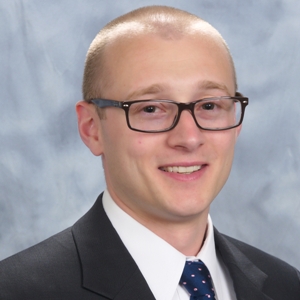 Seth Gershenson, PhD
Assistant Professor of Public Policy
School of Public Affairs at American University
Research Fellow
Institute for the Study of Labor (IZA) in Bonn, Germany

Friday, September 9, 2016 
12:15pm – 1:30pm
Private Dining Room, Campus Center
Lunch will be served
Free and open to the public
This talk will summarize my recent research with Nicholas Papageorge of Johns Hopkins University on (i) how teachers form expectations for their students, (ii) whether teachers' expectations are racially biased, (iii) how biased expectations affect educational attainment, and (iv) possible policy solutions.
Seth Gershenson is an Assistant Professor of Public Policy in American University's School of Public Affairs and a Research Fellow of the Institute for the Study of Labor (IZA) in Bonn, Germany. He earned his Ph.D. in Economics from Michigan State University in 2011 and a B.S. in Economics from Drexel University in 2005. His primary research interests are in the economics of education, specifically issues relating to teacher labor markets, summer learning loss and the roles of expectations and home environments in the education production function. Dr. Gershenson's research has been supported by the W.E. Upjohn Institute, the Spencer Foundation, and the American Educational Research Association and has been published in peer-reviewed journals such as the Economics of Education Review, Journal of Policy Analysis and Management, Economics Letters, Educational Evaluation and Policy Analysis, and Education Finance and Policy.
~~~~~~~~~~~~~~~~~~~~~~~~~~~~~~~~~~~~~~~~~~~~~~~~~~~~~~
CURE seminars are free and open to the public.  No registration is required. 
Visitor Parking
Parking in Rutgers–Camden lots is by permit only. Visitors to Rutgers–Camden should obtain a temporary permit to park in a lot from 8 a.m. Mondays through 5 p.m. Fridays.? Contact Parking and Transportation for more information.?
Parking and Transportation
(within the Rutgers University Police Department)?
409 North Fourth Street?
856-225-6137
?Please visit these sites for directions to campus and to view a campus map