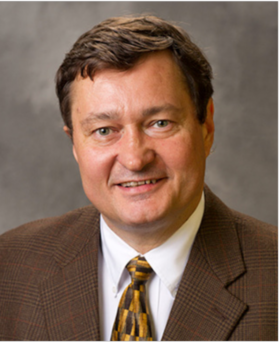 After 12 years as Director of the Center for Urban Research and Education (CURE), I am stepping down and turning over the leadership of the Center to Associate Professor Stephen Danley. Professor Danley, a noted urban scholar whose research focuses on social engagement and community development, has deep ties to the Camden community. I am very excited to watch CURE continue to grow and develop under his leader- ship. In anticipation of this new birth of CURE, it is useful to revisit the Center's first 12 years serving the Rutgers-Camden campus and the Camden community.
In 2011, under the leadership of Executive Dean Margaret Marsh and Chancellor Wendell Pritchett, Rutgers University – Camden established the Center for Urban Research and Education. I was delighted and honored to come to Rutgers-Camden to be the founding director of CURE. Rutgers-Camden is an ideal set- ting for a center that bridges academic research with outreach to an economically challenged urban community. Camden, NJ, is one of the poorest cities in the United States, situated within the poorest major metropolitan area. Yet both Camden and the Greater Philadelphia Region have enormous potential, underutilized resources, and enthusiastic and engaged citizens.
CURE has several complimentary missions. First, CURE fosters a community of urban scholars across the campus that transcends academic departments and disciplinary backgrounds. Second, CURE promotes and facilitates new and interesting urban research by Rutgers-Camden faculty and students. Third, CURE builds links between the university and its community by partner- ing with government agencies, non-profit organizations, and community groups.
CURE has hosted memorable seminars, academic conferences, research projects, and publications. We have sought out emerging urban scholars, particularly from underrepresented groups, and promoted their work within Rutgers and beyond. We have also funded student research and conference attendance to help train the next generation of urban scholars. As CURE enters its second decade, this report looks back on some highlights of the first 12 years. We look forward to building on these accomplishments and invite you to join us as we seek to bring research to bear on problems and opportunities in urban America.
CURE's successful program of research and public events were the result of the hard work of many people. I was fortunate to have Natasha Fletcher serving as Associate Director for most of the first ten years. More recently, Public Affairs graduate student Sarah DeGiorgis has been invaluable at keeping CURE functioning. Many Rutgers-Camden faculty have played important roles, as have many graduate students. In the same spirit, I am committed to helping income Director Stephen Danley in any way that I can as he takes the helm. Onward!