May seminar
"Choosing Homes, Choosing Schools: New Research on How Parents Think about Key Life Decisions" 
A series of policy shifts over the past decade promises to change how Americans decide where to send their children to school. In theory, the expanded use of standardized test scores and the boom in charter schools will allow parents to evaluate their assigned neighborhood school, or move in search of a better option. But what kind of data do parents actually use while choosing schools? Are there differences among suburban and urban families? How do parents' choices influence school and residential segregation? The chapters in Choosing Homes, Choosing Schools, a new edited volume by Annette Lareau and Kimberly Goyette, present a breakthrough analysis of the new era of school choice, and what it portends for American neighborhoods. The distinguished contributors to Choosing Homes, Choosing Schools investigate the complex relationships among education, neighborhood social networks, and larger patterns of inequality. 
For this presentation, Kimberly Goyette will provide the context for research that explores the intersections of residential and school segregation, home choices, and schooling decisions.  She will also briefly describe some of the main findings of the book and the ways that these choices differ across region, urban and surburban locations, and family demographic characteristics,  Annette Lareau will present in-depth the research from her chapter, which draws on interviews with parents in three suburban neighborhoods to analyze school-choice decisions. Surprisingly, she finds that middle- and upper-class parents do not rely on active research, such as school tours or test scores. Instead, their decision-making was largely informal and passive, with most simply trusting advice from friends and others in their network.
Little previous research has explored what role school concerns play in the preferences of white and minority parents for particular neighborhoods, and how the racial and economic makeup of both neighborhoods and schools mutually reinforce each other. Choosing Homes, Choosing Schools adroitly addresses this gap and provides a firmer understanding of how Americans choose where to live and send their children to school.

| | |
| --- | --- |
| | |
| Stanley I. Sheerr Professor   | Associate Professor |
| Department of Sociology | Department of Sociology |
| University of Pennsylvania | Temple University |
---
February seminar
Driving Detroit: The Quest for Respect in the Motor City
George Galster
Hilberry Professor of Urban Affairs, Wayne State University, Detroit
George Galster is the Clarence Hilberry Professor of Urban Affairs at Wayne State University.  Dr. Galster has held positions at the Universities of: Harvard, Berkeley, North Carolina, Amsterdam, Delft, Glasgow, Mannheim, Oslo, and Western Sydney, among others.  He served as Director of Housing Research at the Urban Institute before coming to Wayne State University in 1996.  His research has focused on urban neighborhoods and housing markets, exploring how they change and how they change the people who live within them.  This has resulted in over 130 peer-reviewed articles, 30 book chapters and seven books.  His latest book is Driving Detroit: The Quest for Respect in the Motor City (2012).  He has provided housing policy consultations to public officials in Australia, Canada, China, Scotland, and the U.S.  He earned his Ph.D. in Economics from M.I.T.
Detroit is the international icon for a once-thriving industrial powerhouse transformed within half a century into a dysfunctional metropolis.  George Galster's Driving Detroit paints a stunning portrait of Metropolitan Detroit through an eclectic application of urban planning, economics, sociology, political science, geography, history, and psychology.  But Driving Detroit is also partly a self portrait, wherein Detroiters paint their own stories through songs, poems, and oral histories.  This remarkable mix of scholarly disciplines and media of communication make the book distinctively insightful, accessible, and memorable.  Driving Detroit is uniquely powerful because its portrait not only helps the reader clearly see the subject but, more importantly,understand why Metropolitan Detroit's social, cultural, political, institutional, commercial, and built landscape has been transformed.  Though appropriate for graduate and undergraduate courses in urban studies, geography, planning, social sciences and history, the book should be of interest to the general public, both in the U.S. and elsewhere.
---
January seminar
"The Social Ecology of African American Homicide:  Philadelphia since 1940?
Eric Schneider, Ph.D.
Professor of History
University of Pennsylvania

Eric Schneider is the Associate Director for Academic Affairs and an Adjunct Professor of History in the College of Arts and Sciences at the University of Pennsylvania.  He is the author of In the Web of Class:  Delinquents and Reformers in Boston, 1810s-1930s (1992),Vampires, Dragons, and Egyptian Kings:  Youth Gangs in Postwar New York (1999), andSmack:  Heroin and the American City  (2008), which won the Kenneth B. Jackson Prize for the best book in North American urban history.  Schneider is currently working on a history of homicide in Philadelphia from the 1940s to the 1990s, American Necropolis:  Homicide in the Modern City.
What explains the concentration of homicide among African Americans?  In Philadelphia over the past twenty-five years, 70 percent of nearly 9,500 homicide victims were African American, and over half were African American males between the ages of 18 and 40.  Most commentators see this as a uniquely contemporary problem, but it is not. This paper explores the historical development of the contemporary homicide crisis, reviews existing explanations for homicide, and then uses excerpts from a sample of homicide trial transcripts to argue for the emergence and perpetuation of "homicidal environments."
Please visit: http://www.berfrois.com/2014/01/eric-schneider-the-streets-of-killadelphia/ to read more about Dr. Schneider's work.
---
December seminar
"Poverty Policy and the Politics of the Poor"  
Frances Fox Piven , Ph.D.
Distinguished Professor of Political Science and Sociology at the Graduate Center of the City University of New York
Frances Fox Piven is a Distinguished Professor of Political Science and Sociology at the Graduate Center of the City University of New York.  Among her books, many co-authored with Richard A. Cloward, are Regulating the Poor, Poor People's Movements, Why Americans Don't Vote, Challenging Authority, Keeping Down the Black Vote, and Who's Afraid of Frances Fox Piven: The Collected Writings of the Professor Glenn Beck Loves to Hate. 
Drawing on American history, Piven will present an overview of the two-sided relationship between welfare policy and the politics of the poor. There have been periods in the not-so-distant past when poor people became important political actors in the shaping of social policy.  Most of the time, however, including in our own time, policy is designed to inhibit influence by the poor.  Piven will delineate the conditions under which policy becomes an instrument to politically suppress the poor, and also, the conditions that encourage more democratic policy-making.
This event is co-hosted by the Urban Studies Program at Rutgers-Camden.
---
November seminar
"Concentration of Poverty in the New Millennium" 
Paul A. Jargowsky, Ph.D.
Professor of Public Policy, 
Rutgers University-Camden

The problems of poverty are exacerbated when poor people live in dysfunctional high-poverty neighborhoods, where they are exposed to high levels of crime and violence and have limited access to educational and economic opportunities.  Growing up in such neighborhoods can affect children's health and educational achievement.  This paper combines data from several sources to document the recent trends in concentrated poverty and the implications of those trends for social and housing policy.  Since 2000, the spatial concentration of poverty has surged, particularly since the housing crisis and recession began in 2008.  In particular, concentrated poverty has returned to and surpassed the peak levels of 1990, but with important differences in the distribution and composition of high-poverty neighborhoods.  For example, concentration of poverty has grown fastest among non-Hispanic whites.  High-poverty neighborhoods are substantially less likely to be composed of a single racial or ethnic group.   No longer confined to the central cities of major metropolitan areas, concentration of poverty has increased faster in smaller metropolitan areas.  Another change is that high-poverty census tracts are no longer found in one or two contiguous clusters, but are more widely scattered around metropolitan areas, including inner-ring suburban areas.  Concentration of poverty, therefore, remains an important social problem that is now affecting more groups in more diverse locations in the metropolitan landscape. 
---
October seminar
 Hilary Silver, Ph.D.
Professor of Sociology and Urban Studies and Professor of Public Policy, 
Brown University 
"Lessons from Mixed Housing Programs: Implications for Obama's Choice Neighborhoods Initiative"
Hilary Silver is Professor of Sociology and Urban Studies and Professor of Public Policy at Brown University, and Editor of  the journal, City & Community.  Her research focuses on urban poverty, social exclusion, and discrimination, and analyzes social, employment, and housing policies in the US and Europe.  She is currently editing a book, Comparing Cities (Routledge), on internationally comparative urban studies.  Her 2009 film, Southside: The Fall and Rise of an Inner-City Neighborhood, will be followed by Last Resorts, currently in production, on long-term trajectories of the chronically homeless.  Silver is also a Commissioner of the Providence Housing Authority.  Her talk is based on "Mixing Policies: Expectations and Achievements" in Cityscape (2013) and "Obama's Urban Policy" in City & Community (2010).
---
April seminar 
Lucy Vandenberg 

Executive Director, PlanSmart NJ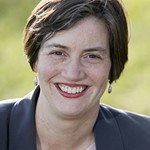 "State Planning, Open Space Preservation, and Urban Revitalization"
 Wednesday, April 17, 2013 – 12:20pm
Faculty Lounge, 3rd floor Armitage Hall
Lunch will be provided

Lucy I. Vandenberg joined PlanSmart NJ as its Executive Director in the Spring of 2011. She has a broad background in land use planning, community development, housing, and urban revitalization. She is a licensed professional planner. Lucy Vandenberg most recently served as Planning and Redevelopment Aide for Mayor Dana L. Redd in the City of Camden. Her focus included creating new energy-efficiency programs for the City and developing a strategy to revitalize abandoned properties.
Previous to this, Ms. Vandenberg was the Executive Director of the NJ Council on Affordable Housing (COAH) from 2003 until 2010, where she supervised a staff of 25. Ms. Vandenberg reviewed and approved municipal affordable housing plans and local land use ordinances for over 300 municipalities participating with COAH, the state agency established by the NJ Fair Housing Act of 1985 to implement the Mt. Laurel Supreme Court affordable housing decisions. Earlier in her career, she served as the Senior Policy Advisor for housing and urban revitalization in Governor James E. McGreevey's administration.
From 1997 to 2002, Ms. Vandenberg worked in the non-profit sector, serving as the Associate Director of the Housing and Community Development Network of NJ, a statewide association of affordable housing and community development organizations working to build communities. She has a master's degree from Rutgers University and a bachelor's degree from the University of Michigan. Ms. Vandenberg is a member of the Board of Directors of Preservation New Jersey and serves as a member of the Mercer County Open Space Preservation Board.
Please click here for the event flyer.
---
March seminar
Rutgers University
"Looking to the Future: Collaboration as Innovation in People and Place Development"
 Friday, March 29, 2013 – 12:20pm
Faculty Lounge, 3rd floor Armitage Hall
Metropolitan development patterns that developed in force after World War II encouraged significant population shifts away from central cities, leaving reduced tax bases in core cities to support public services and redevelopment. Many cities and communities have found ways, however, to improve key policies and enhance both the local economy and the quality of life.  Increasingly, significant policy outcomes are the result of an innovative amalgam of efforts by federal, state, and local government, community development corporations, education reformers, juvenile justice reformers and other all working to promote evidence based solutions. This talk explore some empirical evidence to place the impact of what some have called networked governance and puts forth a guarded judgment on the meaning for urban and metropolitan development.  Click here for the event flyer. 
---
February seminar
Temple University
"The Social and Political Exclusion of Renters:
Preliminary Ideas"
 Tuesday, February 26, 2013 – 12:20pm
Location: Private Exec. Dining Room, Campus Center
In the wake of the recent housing crisis, many Americans will be renters for longer periods of time than previously anticipated.  Homeownership will eventually make its return as the quintessential goal of housing policy.  But until then, people will rent.  In light of this, there may be a window through which it becomes possible to analyze and advocacy for changes in ideas about renting and rental housing policy.  This paper is an incremental step in this direction. 
Currently, renting is viewed as undesirable form of land use.  Renters are not considered to be community members.  Renters are virtual housing and community pariahs in American society.  The only apparent cure for this alleged renting malady is homeownership.  To this end, policy has focused on low income homeowner, ultimately trapping poor families within the grip of the predatory housing market.  For the typical middle class homeowner, the last several years of crisis have been a trial.  But for low income families, the housing crisis has been a complete disaster.
Renters comprise almost half of all households in the U.S.  But they are written off as virtual political outsiders.  Rather than pushing homeownership as the cure for whatever ails the rental housing market and its constituents, policy should be working on increasing the status of renting and on working with landlords, advocates and policy makers to make renting a quality housing alternative to homeownership.
This paper is an ideological analysis of renting.  It looks at renting as a social category, renters as non-citizens, poor renters, student renters, and renter discrimination.  The social, economic, political and physical dimensions of renting need rethinking.  Renting or some non-owning variant needs to be reconfigured as positive and desirable and as a legitimate housing choice.  The implications of the housing status quo are evaluated for families, students and the poor.  Click here for the event flyer.
---
January seminar
Johns Hopkins University
"Why Poor People Move (and Where They Go): Residential Mobility, Selection, and Racial Segregation"
Thursday, January 24, 2013 – 12:20pm
Faculty Lounge, 3rd floor Armitage Hall
 The reproduction of segregation and unequal neighborhood attainment has long been a social problem identified by scholars. Despite demonstrating high levels of residential mobility, low-income black families are less likely than any other group to escape disadvantaged neighborhoods.  These findings call for research to identify the mechanisms which work to channel families into unequal neighborhoods. Using in-depth interviews with 100 low-income African-American families residing in Mobile, AL and Baltimore, MD, we describe how the process of relocation works for the urban poor and how families engage in the process of neighborhood selection throughout their residential biographies.  In a striking departure from traditional research on mobility, we find that most families do not choose to move at all, with more than 70 percent of all most recent moves being catalyzed by forces which induce immediate, often involuntary relocation.  We show how this "reactive mobility" works to accelerate and hamper residential selection in ways that may reproduce neighborhood context. Where mobility happens voluntarily, we show how these choices are often made under circumstances which prohibit families from investigating their full range of residential options. We also show how parenting in the inner city and a lifetime of experience in violent communities sets expectations low for neighborhood quality, but high for housing unit characteristics. Click here for the event flyer.
---
November seminar
Founder and Executive Director
Fair Share Housing Development
Friday, November 16, 12:20pm
School of Social Work Building, Rm. B110
Peter O'Connor is a longtime civil rights activist and co-counsel in the historic Mount Laurel litigation, in which the New Jersey Supreme Court, in 1975 (Mount Laurel I) and 1983 (Mount Laurel II) ruled that every municipality in New Jersey must plan, zone and take affirmative measures to provide its "fair share" of the region's need for affordable housing opportunities for low- and moderate-income families.  Mr. O'Connor founded Fair Share Housing Development (FSHD), Inc., a nonprofit corporation, in 1986 to fully implement the settlement agreement in the Mount Laurel Township litigation with housing that would reach very low-income households.  Peter's work as a nonprofit developer dates back to the 1970s when he worked with the Carpenters Union of South Jersey on several other projects that are now owned and managed by FSHD.  In 1975 Peter founded and is the Executive Director of the Fair Share Housing Center (www.fairsharehousing.org), a public interest law firm that is New Jersey's lead organization fighting for the rights of the low-income families to live in high-opportunity neighborhoods with decent jobs and good schools.
---
October seminar
Managing Director and Head of the Urban Investment Group
at Goldman Sachs
"Investing in Urban Change"
Friday, October 26, 12:20pm
Armitage Faculty Lounge, 3rd Floor
Alicia Glen is responsible for implementing Goldman Sachs' Community Reinvestment Act business strategy. Under her  leadership, the Urban Investment Group at Goldman Sachs has become the industry leader in structuring complex public-private partnerships, catalyzing more than $4 billion of development across dozens of residential, mixed-use, and commercial projects, as well as financing job creation and neighborhood revitalization strategies like the $40 million New York Healthy Food and Healthy Communities Fund.  Alicia Glen serves on several public and non-profit boards focused on community redevelopment. She was a 2010 David Rockefeller fellow is an adjunct professor at Columbia Business School.
---
September seminar
Patricia Ciorici
Doctoral Candidate in Public Affairs

"Determinants of Neighborhood Satisfaction: Evidence from the North Camden Resident Satisfaction Survey."
Friday, September 21, 12:20pm
Armitage Faculty Lounge, 3rd Floor
Patricia Ciorici will present the results of her research on neighborhood satisfaction among residents in North Camden. The study focused on neighborhood-level attributes to identify the determinants of neighborhood satisfaction. Specifically, the study analyzed the relationships between neighborhood satisfaction, on one hand, and resident perceptions of social and physical neighborhood characteristics, including perceptions of safety, neighborhood physical conditions, quality of social interactions, access to transportation, and quality of public services in the neighborhood, on the other. The extent of social networks served as an additional measure of neighborhood social interactions. The study used the data from the North Camden Resident Satisfaction Survey conducted in 2011 and employed a binary logistic regression model for analysis. 
---