This talk will present new findings on the unintended consequences of the New Jersey Superintendent Salary Cap (NJSSC). Starting in 2011, New Jersey set a salary cap for all future superintendent contracts based on student enrollment. This is one of the first state-imposed tax and expenditure limitations (TELs) placed directly on local public managers. The salary cap caused large reductions in base salaries for future superintendent contracts in the majority of NJ school districts. Using a difference-in-difference estimation strategy, the current study estimates the effect of NJSSC on superintendent turnover following the 2010-11 school year. Specifically, this study finds that an additional $10,000 reduction in base salary due to the NJSSC corresponds to a 4.0 percentage point increase in the likelihood of superintendent turnover for school districts with an expiring contract relative to those school districts without an expiring contract. Additionally, this study finds this increase in the likelihood of superintendent turnover following the enactment of NJSSC was largest for the least affluent school districts in New Jersey.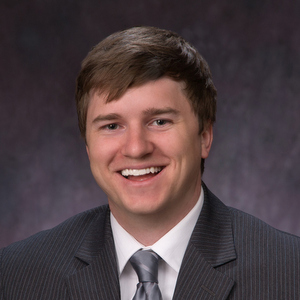 Dr. Michael S. Hayes received his PhD in Public Administration & Policy from the School of Public Affairs at American University. His research interests include public budgeting & finance, K-12 education finance, summer learning loss, value-added models, and state and local tax policy. He has been honored with the Emerging Scholars Award by the National Association of Schools of Public Affairs & Administration. His research has been published in various academic journals including the American Journal of Education, Economic Letters, Educational Policy, Journal of Economic Geography, and Public Budgeting & Finance. He also has been interviewed and cited in numerous media outlets including The Brookings Institute, Chalkbeat, Education Week, Politico, U.S. News and World Report, The Wall Street Journal. Professor Hayes teaches Quantitative Methods, Foundations of Policy Analysis, and Financial Management of Public Programs.
Join us for this free event! Lunch will be served!