Please join us for our next seminar:
""Saving" Coney Island: The Construction of Neighborhood Heritage"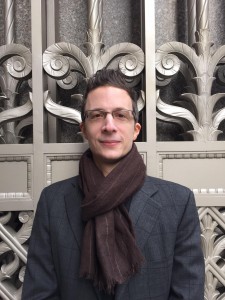 Juan Rivero, J.D.
Doctoral candidate
Bloustein School of Planning and Public Policy at Rutgers University
Friday, February 26, 2016 
12:15pm – 1:30pm
Faculty Lounge, 3rd Floor Armitage Hall
Lunch will be served
Landmark or blight? Treasure or garbage? Features of historic neighborhoods — often those that one would least expect — evoke this type of question, pitting against each other divergent views about the meaning and the future of these places. This talk examines a historic preservation controversy that surrounded the redevelopment efforts in Coney Island during the late 00s. This longstanding amusement district in Brooklyn, New York inspired widespread agreement about its importance as a heritage destination. This apparent agreement, however, belied profound differences over the neighborhood elements that contributed to its iconic stature and about how those should relate to plans for the area's redevelopment. Because heritage value is not an inherent attribute of the built environment, these conflicting cultural claims raise questions about how a sense of heritage comes about and what purpose it serves. My discussion explores the processes by which elements of Coney Island came to be valorized and classified as objects of heritage. By reconceptualizing heritage as a process–as opposed to an inherent quality–I recast debates about the benefits and burdens of preservation and redevelopment. I also pose a challenge to preservation efforts that assert value claims and issue redevelopment demands without first tackling the anterior question of why and how places of heritage matter.  
~~~~~~~~~~~~~~~~~~~~~~~~~~~~~~~~~~~~~~~~~~~~~~~~~~~~~~
CURE seminars are free and open to the public.  No registration is required. 
Visitor Parking
Parking in Rutgers–Camden lots is by permit only. Visitors to Rutgers–Camden should obtain atemporary permit to park in a lot from 8 a.m. Mondays through 5 p.m. Fridays.? Contact Parking and Transportation for more information.?
Parking and Transportation
(within the Rutgers University Police Department)?
409 North Fourth Street?
856-225-6137
?Please visit these sites for directions to campus and to view a campus map