Please join us for our next seminar and book-signing event:
"From the Outside In"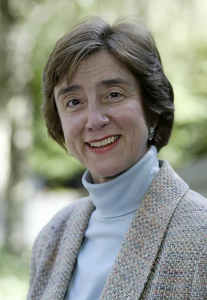 Dr. Carolyn Adams
Professor of Geography and Urban Studies,C
Temple University
Friday, January 29, 2016 
12:15pm – 1:30pm
Faculty Lounge, 3rd Floor Armitage Hall
Lunch will be served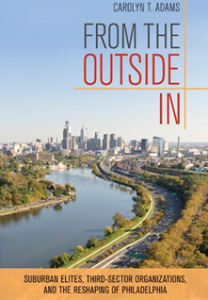 Hospitals, universities, cultural institutions and other major nonprofit institutions are driving both the economic and physical redevelopment of central Philadelphia.  What are the implications of assigning substantial power over the city's future to nonprofit institutions whose governing boards are dominated by residents of the suburbs?  Based on her recent book, Adams will address that question.  
Books will be available for purchase and the author's signature.
~~~~~~~~~~~~~~~~~~~~~~~~~~~~~~~~~~~~~~~~~~~~~~~~~~~~~~
CURE seminars are free and open to the public.  No registration is required. 
Visitor Parking
Parking in Rutgers–Camden lots is by permit only. Visitors to Rutgers–Camden should obtain atemporary permit to park in a lot from 8 a.m. Mondays through 5 p.m. Fridays.? Contact Parking and Transportation for more information.?
Parking and Transportation
(within the Rutgers University Police Department)?
409 North Fourth Street?
856-225-6137
?Please visit these sites for directions to campus and to view a campus map